Interview
T

a

lent m

o

bility via platform: 'Bringing strategy down to earth'
Agile initiative: Thomas Reisenweber, CEO of Consulting at umlaut, in conversation with Thorsten Schaar, Expert for Enterprise Agility at Haufe
Mr Reisenweber, umlaut has tested the prototype of the 'Haufe Talent Mobility' platform – a digital tool for agile organisations that reinforces employee initiatives. In this respect, what good idea has surprised you lately?
Thomas Reisenweber: I was, for example, inspired by an initiative regarding the 'Last Digital Mile'. It's basically all about how digital data gets to people. Here's a simple example: the tomato section in the supermarket is empty. It would be great if an employee could report this using their Smartwatch and notify the warehouse directly. These approaches are already available in the retail sector. A co-worker at umlaut has started an initiative to develop an appropriate product for the shop floor – for example to announce deliveries or distribute tasks digitally. Generating innovation can be that easy.
Mr Schaar, how does the 'Haufe Talent Mobility' platform contribute towards this development?
Thorsten Schaar: Innovation happens when you have the right people with the right skills in the right place. Staff mobility is a huge challenge for agile organisations, and it gets worse with the size of the company. The platform provides incentives in this respect: with a company's strategic goals, network with other employees, learn new skills in practice. And become active themselves and start their own initiatives.
How does such an initiative come about?
Thomas Reisenweber: From a management perspective, we've identified strategic needs that are called 'Dreams' on the platform. Within this framework, employees can present their project ideas in the form of initiatives, for example on the future of consultancy. Through these 'Dreams', it has been clear from the start that the commitment is paying off for the common corporate goal – and we take the initiatives seriously as a result.
How do initiatives develop within the company?
Thomas Reisenweber: When an initiative is mature enough – that is to say that a business case, business model and pitch are all in place – it's presented in our Consulting Board. This monthly meeting is a highlight for me. We enter into dialogue and exchange ideas, which is extremely beneficial from a management perspective but also for the staff. What works in this round becomes a 'Mission' and can, for example, be put into practice during part of our working time.
Via so-called "gigs", colleagues can also take part in missions. What's the idea behind that?
Thorsten Schaar: When an idea has become a mission, it means that it has proven to be strategically relevant. Within this mission, gigs are created, which are basically small work packages lasting a few hours. They are announced on the platform and anyone wanting to connect with the new mission can take on these tasks. This creates networks between different departments or even between units in different countries.
Why are people motivated to take part in a mission?
Thomas Reisenweber: I think that, at umlaut, for many people it's the drive to help shape the company – and their own development prospects. For example, the initiative for the 'Last Digital Mile' has become an internal project that contributes to a new service. Of course, this is what the employees who have contributed to it epitomise.
What did you take away from the test run with the platform?
Thorsten Schaar: We got a lot of detailed feedback. As expected, the technical platform isn't a sure-fire success. Whether or not a process is accepted is ultimately always a cultural issue. We've had good experience with umlaut. There's a lot of internal communication about the missions - mail updates and a project fair, for example – and so there's been an intensive examination of the company's strategic goals.

Thomas Reisenweber: This fortified link between corporate strategy and the operational reality of the workforce is definitely a positive effect. This is also where we see the challenge for our customers in many cases. Strategy is too often made in a cloud – and doesn't work when it's brought down to earth. In operational reality, this can, for example, result in skills gaps. This is where early dialogue helps fill strategy with life.
How will the project at umlaut develop further?
Thomas Reisenweber: It started very well and there was a lot of positive feedback on the initiatives. We'll continue to emphasise the topic intensively internally, within the initial user group and beyond. We now have to keep at it.


How internal talent mobility ensures more company-wide collaboration (German)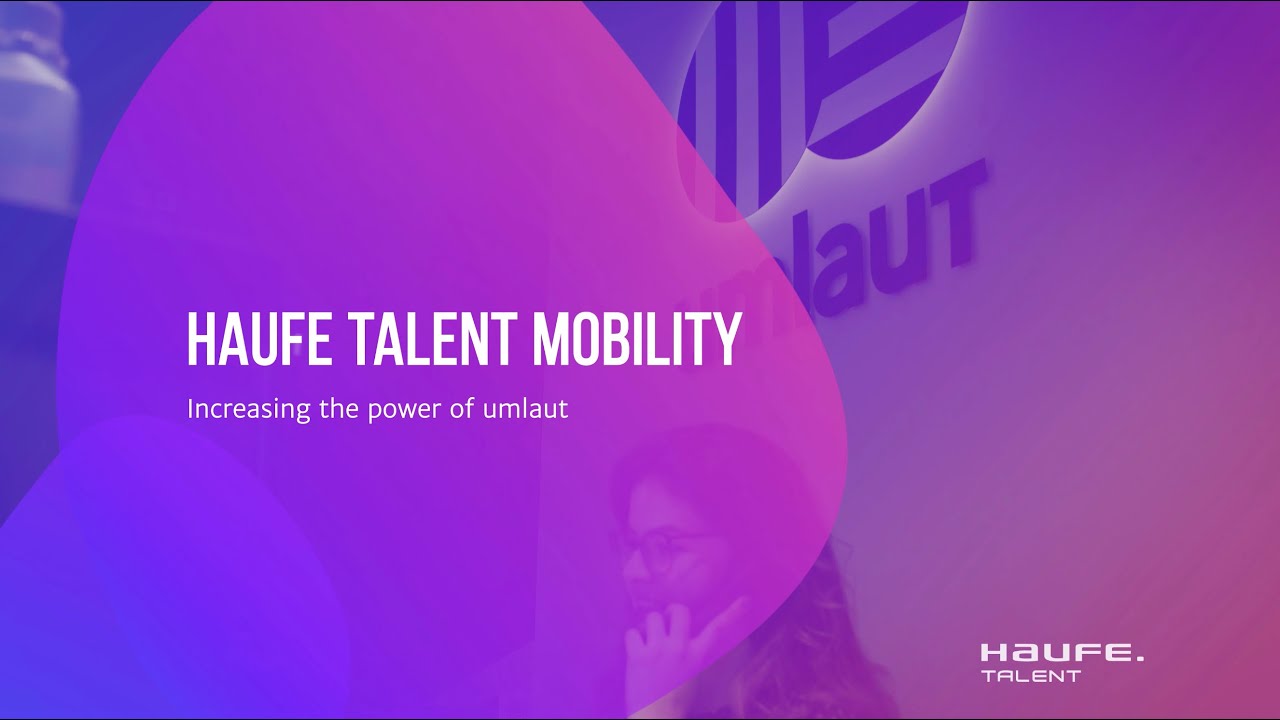 Get in touch with our experts!
Thomas Reisenweber
CEO of Consulting & Management Services