Press
Orange and Vodafone on t

o

p in umlaut connect Benchmark Spain
Both scoring 872 out of 1,000 points, Vodafone and Orange are the winners of the 2022 Benchmark test
Aachen, 2022/03/21 - Together with our long-standing partner connect Magazine, we analysed the performance of mobile voice and data services in Spain. Orange and Vodafone are the overall winners, followed by Movistar and Yoigo.

Orange, for the first time, is named "Best in Test" increasing its score by 27 points over its 2020 benchmark result. Orange leads in the Voice category with 872 points and the grade "very good". Vodafone is named "Best in Test" for the seventh time in a row achieving a score of 872 points and the grade "very good". They received the highest score in the Data category.

Movistar ranked third with 860 points and the overall grade "very good", scoring highest in the Crowdscourcing analysis. Yoigo ranked fourth with 754 points and a remarkable 19-point improvement over 2020 with the grade "good".

Hakan Ekmen, CEO of Telecommunications at umlaut says: "Congratulations to both Vodafone and Orange winning the umlaut connect Mobile Benchmark in Spain.
We would also like to recognize Movistar with very good performance and Yoigo for improving their mobile network compared to the previous test."

Benchmark methodology
umlaut measured the performance of mobile data and voice connections in three ways: Drive tests – two test cars traveled 18 cities and 26 towns covering 13,500 kilometers. Walk tests – a test team visited seven cities, traveling between cities by train. The tests were conducted from February 1-24, 2022. The total testing area represents 12,27 million people or approximately 25,87 percent of the population in Spain. During drive tests and walk tests, each network's highest possible data and voice performance were measured under controlled circumstances. Crowdsourcing – over 24 weeks (September 2021– February 2022), 236,556 data and voice connection samples from 1,264,682,897 samples from 422,923 users, representing 99.5% of Spain's population, were analyzed. The results of all three tests were thoroughly weighed to achieve a realistic and conclusive assessment of each network's potential and performance.

The umlaut connect Mobile Benchmark is an independent evaluation that provides a detailed orientation to consumers and a fair, transparent and neutral assessment and comparison of their networks' capabilities to customers as well as to management and supervisory boards of operators. It combines umlaut's expertise in measuring network performance with connect's long-standing editorial experience and knowledge in testing telecommunications products and services. First conducted in Germany more than 20 years ago, umlaut and connect since 2009 extended their mobile network benchmark to other European countries, including Austria, Netherlands, Spain, Switzerland, Sweden and the United Kingdom. In Spain, the benchmark was published first in 2015 and paused in 2021 because of the COVID-19 pandemic. It has become the de-facto industry standard for customer-perceived network quality.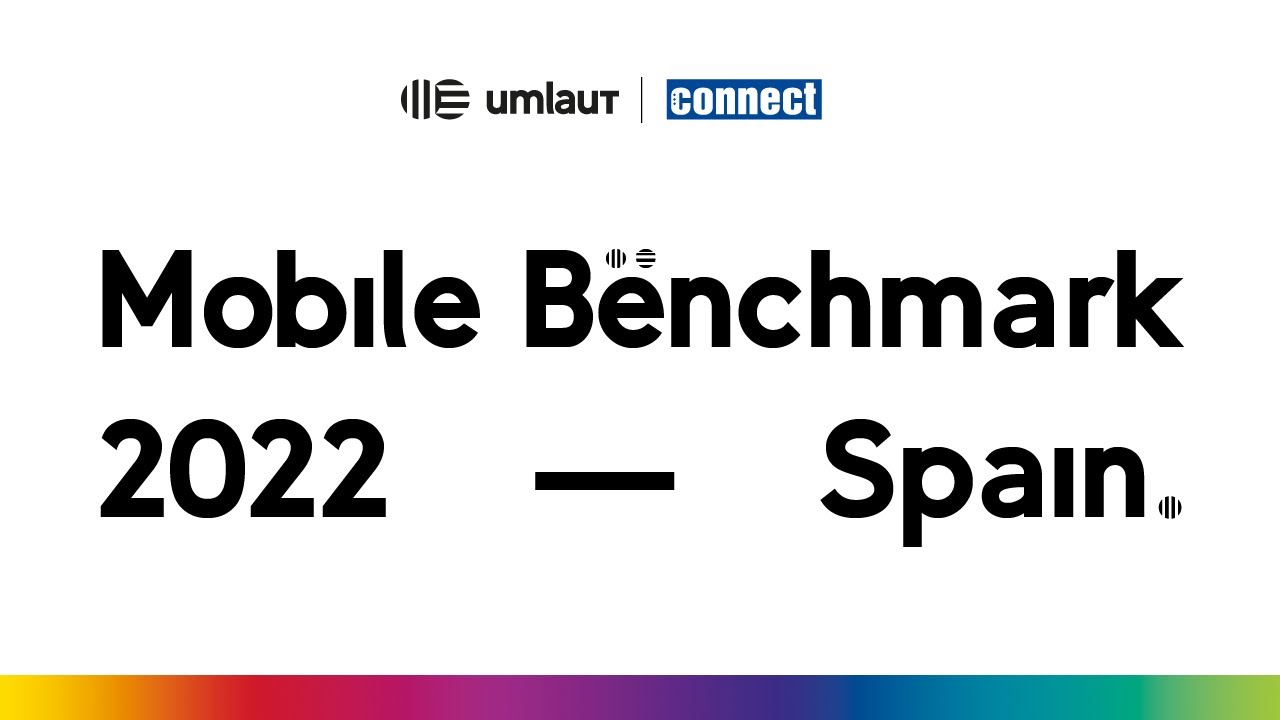 Please find the full English and Spanish report here!
Note: In an earlier version of this report the grading of Yoigo in terms of the Crowd-sourced Coverage KPIs did not take the effects of this operator's existing roaming agreements for Yoigo customers into account. This has been clarified in the current version.